Road building:
In about an hour we were able to build a road from the north-most tree on the field outside Anderson Hall to the grass outside Gould Library. Our road had three right angles and crossed over two sidewalks. We were able to use the groma to easily pass over these areas of cement.
Demarcating the Templum:
We demarcated two templums on the Mini Bald Spot: a small one measuring 35×35 ft and a larger one measuring 66×66 ft. For the smaller of the two squares, our fourth side was about 2 ft. longer than necessarily, meaning we incorrectly measured one or more angles. The larger square had the same problem, with one side too long by about 4 ft.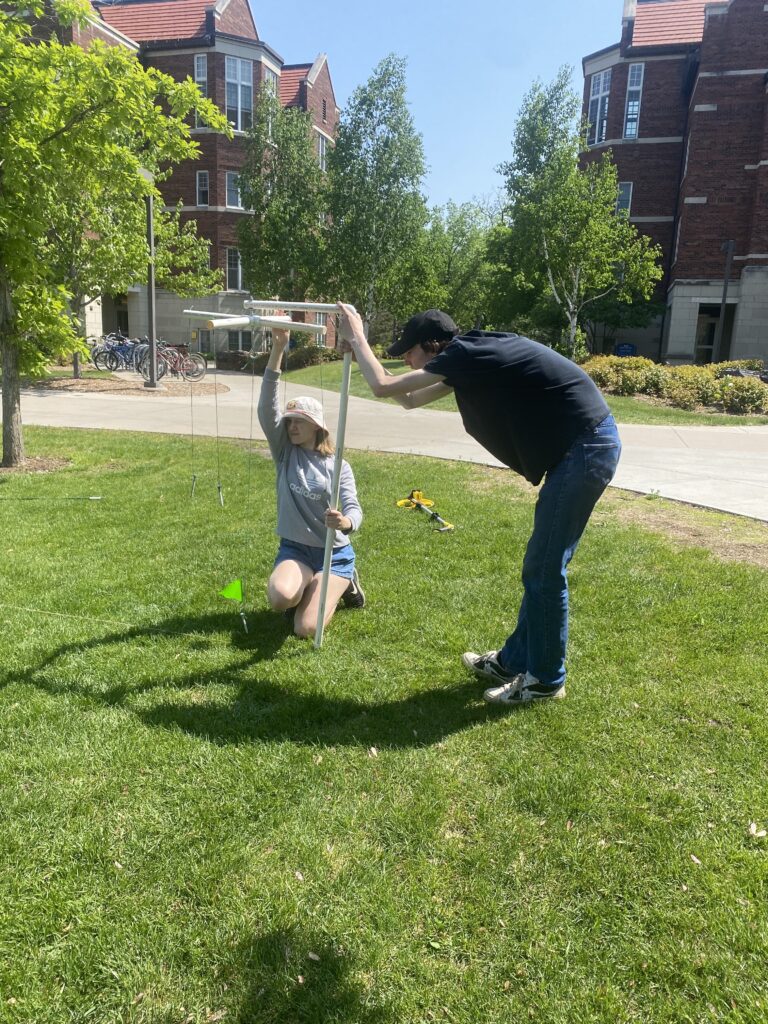 Centuriating the Mini Bald Spot.
For this experiment we formed a larger group of students and split the Mini Bald Spot into four equal squares of land using a 4×4 grid. The larger square was 88×88 ft. making each individual square 22 ft. We used two gromas for centuration, which made the task much easier. We also used two strings between measured flags to mark middle sections of the grid. This likely would not have been possible in ancient times, given that they were centuriating much larger pieces of land.