This week we made three products, Maza, Punic Puls, and Frybread.
Maza
Starting weight of Barley: 257 grams
Started Roasting at 1:33pm (Time from now on is in minutes after this)
0:06:25 – Pulled off the fire to prevent burning
Has a nutty smell
0:09:53 – Placed back on the fire
0:13:30 – Pulled off the fire
0:17:10 – Placed back on the fire
0:21:00 – Pulled off the fire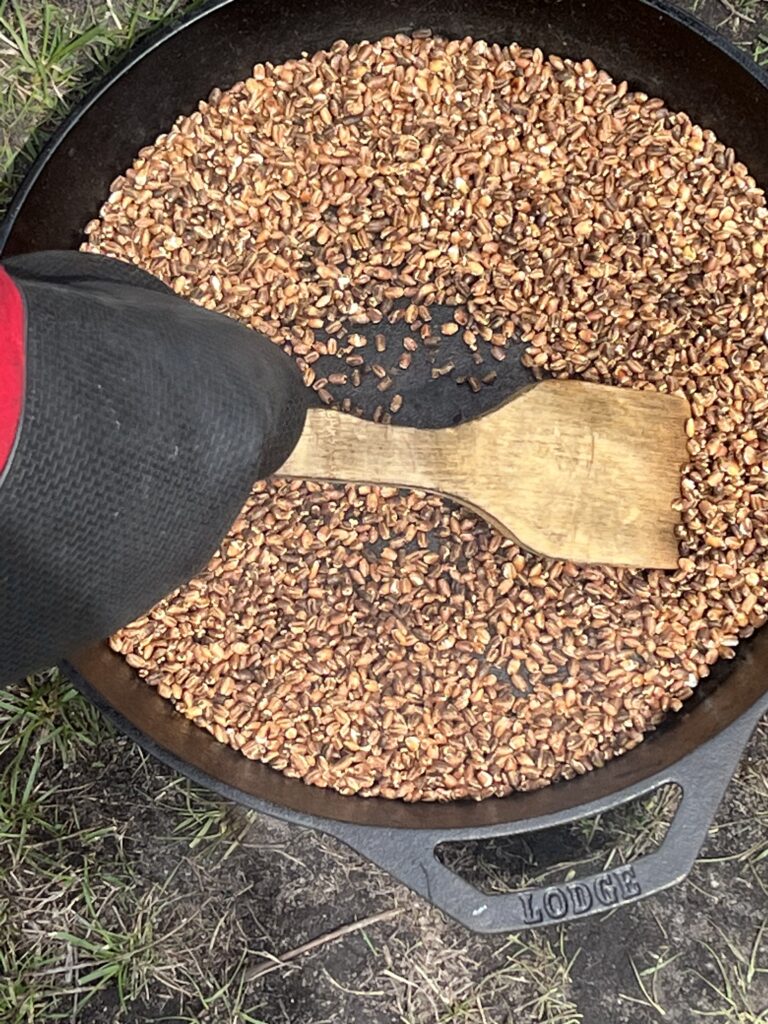 0:23:17 – Finished cooking, barley is poured into a bowl before being ground
Weight of the Barley post roasting: 225 grams
Water Weight lost: 32 grams
15 Minutes of grinding on the metate started immediately after weighing, not all of the barley was ground, and then placed aside for the Punic Puls
2:44 – Started kneading with 2 dashes of water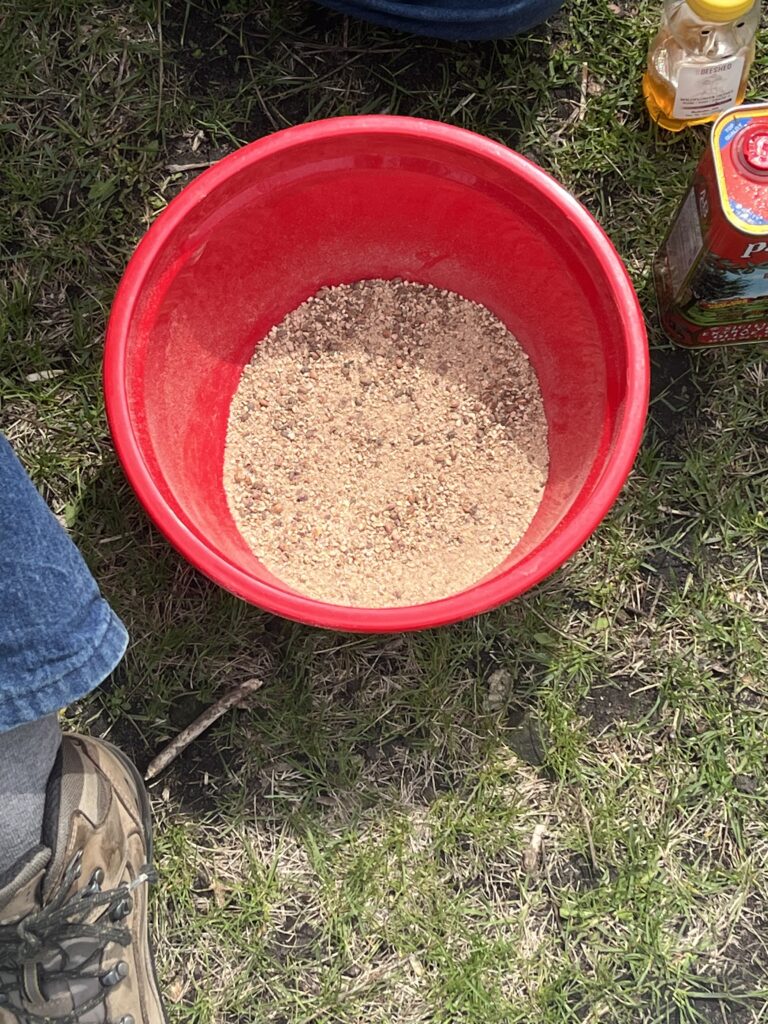 Added Honey and Olive oil whenever need to try and have some stability alongside another dash of water.
2:58 – Finished making the barley flour into eight Maza.
Punic Puls:
Weights of ingredients:
Feta: 484 grams
Farro: 245 grams soaked, 163 dry
1 Egg: 62 grams
Honey: 140 grams (too much was added and it was impossible to remove)
No water was added initially
Placed on fire at 2:26pm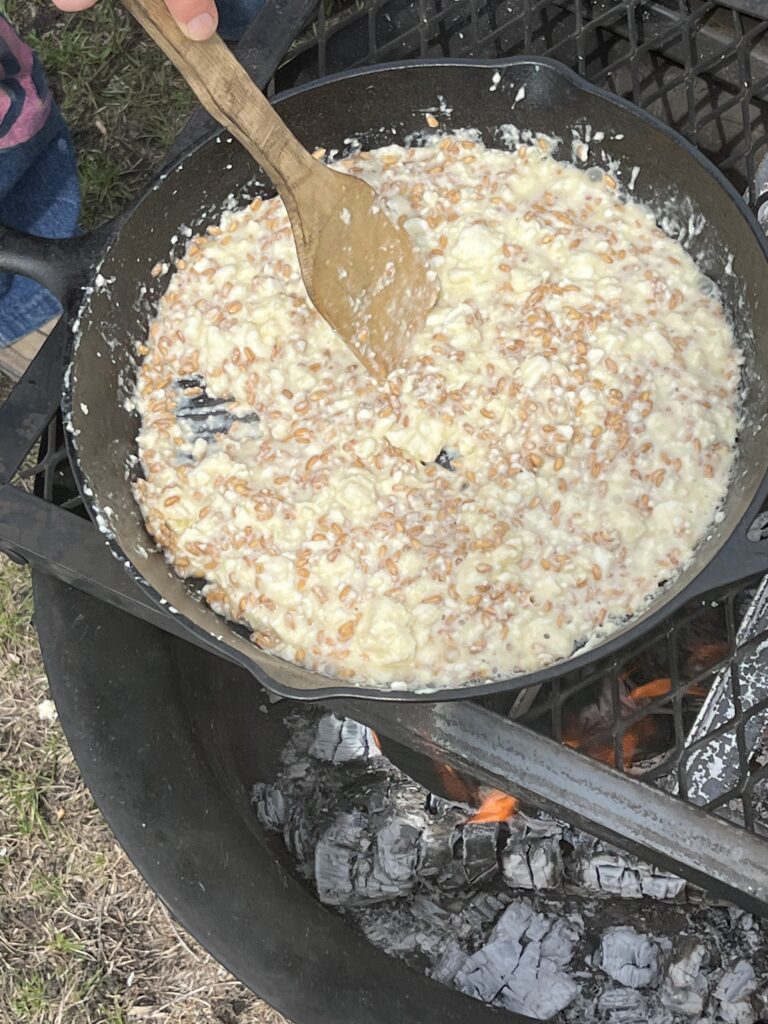 0:06:07 – Took off the fire to prevent feta from burning
0:09:13 – Placed back on the fire
0:15:43 – Took off the fire assuming it was done
0:24:15 – Placed back on with water in order to soften farro
0:30:29 – Finished
Frybread
Made six frybread from one loaf.
Each one took roughly a minute and a half to make.
We had to add more olive oil in between frybreads two and three, and between frybreads four and five.
Started Frybread at 3:25pm